The Challenge
Bali Hai Brewing (BHB) is Indonesia's No.3 brewery with over 40 years presence in the market. Second generation management has invested in renovating and re-engineering the brewery for expansion. The target for BHB is to grow its share in a market where imported beer volumes are growing due to an expanding and affluent middle class at a projected CAGR of 6% a year.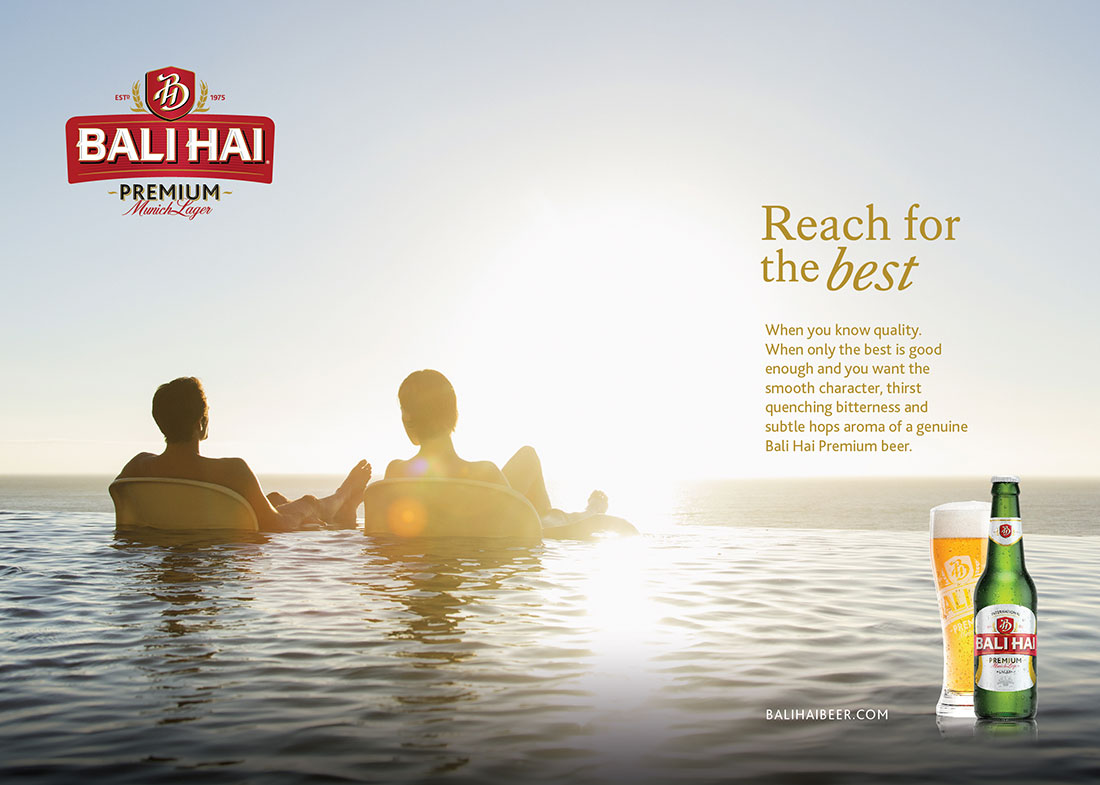 The Insight
The strategy was built around the repositioning of Bali Hai Brewing as Indonesia's leading independent brewery, developing and distributing a distinctive range of beer brands for the national and international market. A new mission "To deliver authentic, inspiring stories and experiences through our beers, brands, and people" was crafted to anchor the new strategy across the company. Drawing on Bali Hai Premium's (BHP) heritage as a brand rooted in Bali, the focus was shifted to the contemporary Bali lifestyle enjoyed by international and Indonesian consumers alike. The reference to premium luxury was captured in a new brand tagline 'Reach for the best' positioning BHP as an international quality beer brand. This was expressed through a new and more international brand identity, packaging and communications design.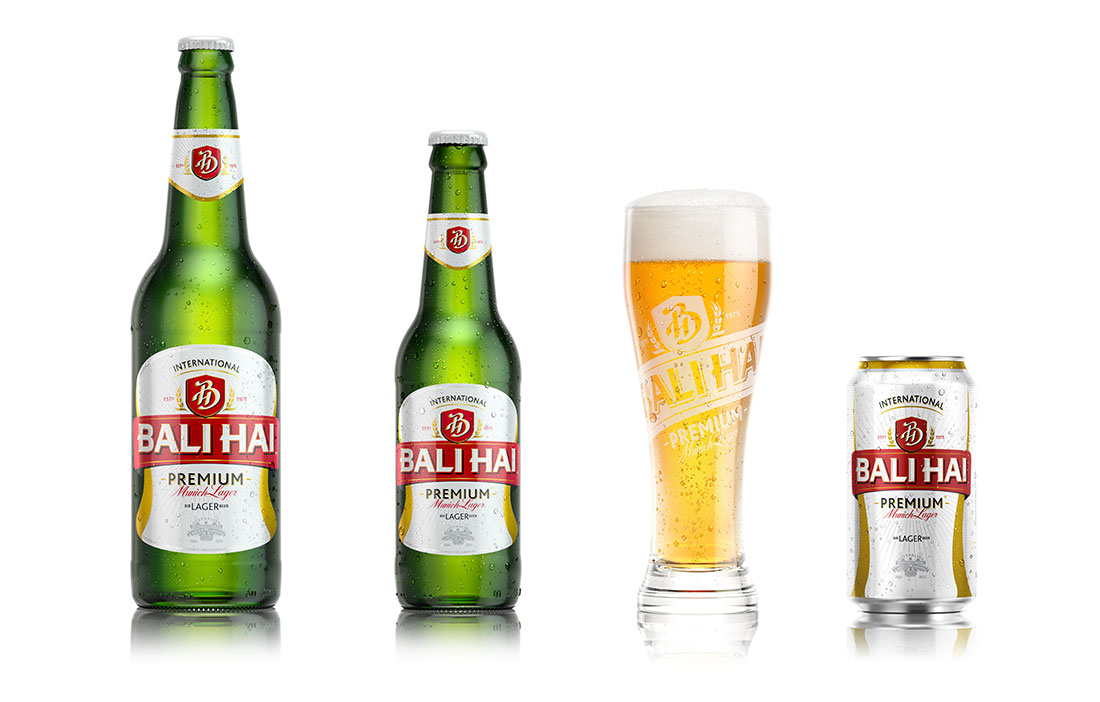 The Impact
BHP was launched through an above and below the line campaign including advertising, social media and trade
marketing anchored on the 'Reach for the best' proposition. Trade marketing was supported by a training programme for sales force regional teams to help them deliver the new brand positioning. Sales materials were developed to support the go-to-market strategy targeted at premium outlets.